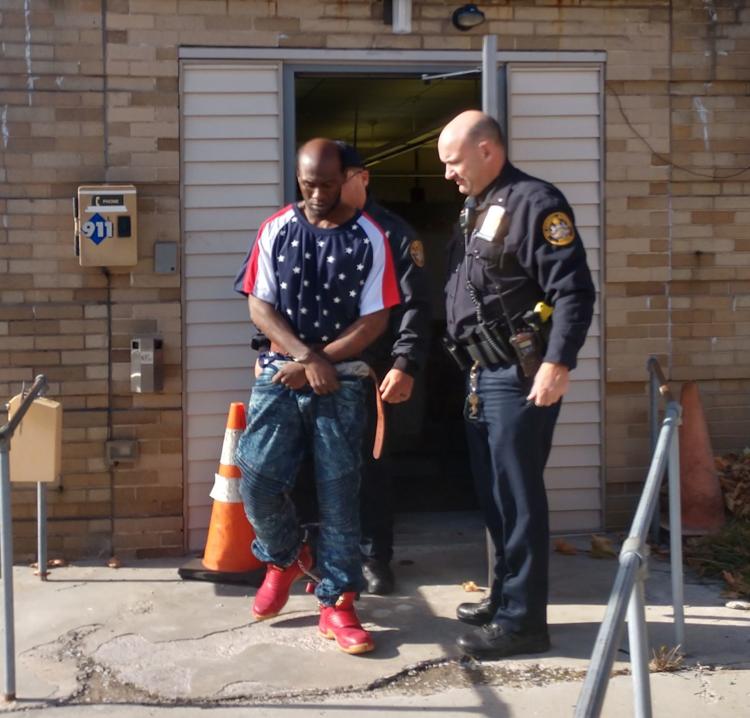 MOUNT CARMEL — A Florida man is in custody after an alleged fight with a police officer at the Turkey Hill convenience store on 130 E. Fifth St. shortly after 6 a.m. Saturday.
Darnett Knowles, 36, of 1710 Fourth Ave. N, Apt. 1603, Lake Worth, Florida, has been charged by Patrolman Justin Stelma with felony aggravated assault, robbery, disarming a police officer, simple assault, resisting arrest, reckless endangerment, retail theft, harassment, criminal mischief and disorderly conduct following the brawl.
According to police, Knowles leaped over the store's counter in an attempt to "go after" the female employees. Tony Balonis, manager of the Turkey Hill, removed the suspect from the premises, but not before the man took a pack of condoms without paying, according to the affidavit.
Stelma arrived on scene and observed Knowles with his hands in the air with a condom in one hand and an empty wrapper in another, police said.
According to Stelma, Knowles did not identify himself and began walking away. Stelma said he then advised Knowles he was being detained and went to grab the suspect's hands and place them behind his back when Knowles swung at the officer.
Stelma deployed a TASER on Knowles in an attempt to stop the fight, which proved to be ineffective. Knowles then swatted the stun gun from Stelma's hand and threw it across the street.
Stelma said he then punched Knowles in the face twice, which also had no effect, and Knowles responded by punching the officer in the left eye.
Knowles then attempted to jump on Stelma's back, which led to the officer threatening to shoot the man while Knowles shouted, "Kill me, kill me," police said.
Eventually, Stelma was able to subdue Knowles and take him into custody before assisting units arrived.
Stelma said Knowles' behavior throughout the interaction was bizarre and was likely caused by drug use.
Two TASER cartridges were used during the altercation, and a Mount Carmel Borough Police Department cruiser sustained minor damage to its spotlight during the scuffle.
Knowles, who was later found to have an extensive criminal record, was taken by Lt. David Donkochik to the state police at Stonington, where he was fingerprinted and identified.
Borough police were assisted by Mount Carmel Township, Ralpho Township and Shamokin police.