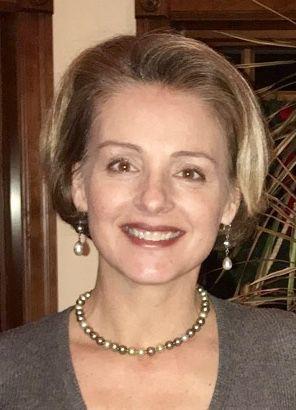 SHAMOKIN — Northumberland County Commissioner Kym Best believes Northumberland County Correctional Officer Holly N. Olvany, who was charged Wednesday with multiple offenses including recklessly endangering another person, should be terminated rather than placed on administrative paid leave.
In an email sent to The News-Item Thursday, Best states, "This officer should have absolutely been fired in 2017. The majority of the prison board ignored my warnings and the verdict of a federal jury. I will continue to call out bad employees like Ms. Olvany. Ms. Olvany does not deserve to work shoulder to shoulder with respectable COs. I am re-calling for Ms. Olvany's termination, effective immediately. Paid leave is unacceptable for these circumstances."
Northumberland County Court Administrator Kevin O'Hearn said Warden Bruce Kovach made the decision to place Olvany on administrative paid leave after conferring with county Human Resources Director Joseph Picarelli.
O'Hearn and Picarelli said the prison board, which meets Wednesday afternoon at Northumberland County Jail in Coal Township, is expected to vote on whether to suspend Olvany with or without pay, or terminate her.
Efforts to contact Kovach on Thursday were unsuccessful.
County Commissioner Sam Schiccatano reserved comment about the charges and a pending investigation involving possible drug violations uncovered at the prison Monday.
Authorities reported Olvany fled from the prison in her car after apparently realizing the focus of the drug investigation.
Deputy Warden Jim Smink attempted to stop the vehicle, but Olvany accelerated from the scene and was able to elude authorities.
Best's reference to 2017 involves the awarding of $7,500 by a jury to former inmate Stephanie Olin, of Selinsgrove, in her lawsuit filed against the county.
Olin, who was seeking $3 million in the case heard in the federal courthouse in Harrisburg, was successful in her claim that Olvany entered her cell in May 2013, wrapped a blanket around her neck and choked her. The jury also found corrections employees punished Olin for making the claim by denying her the ability to contact her attorney and confining her naked in a maximum security cell, which was a violation of her Eighth Amendment rights.
Best and her husband, attorney Timothy Bowers, represented Olin in the lawsuit. Best said she called for Olvany to be fired after Olin won the suit.
The county's insurance company was responsible for paying the cost of the lawsuit and award.
Following the awarding of the suit, no disciplinary action was taken against Olvany, who has been a county prison guard for many years.
After a fire that destroyed the prison in Sunbury in January 2015, Olvany was moved to an administrative position within the prison system.
Olvany, 48, of Spruce Road, Sunbury, was one of seven former or current guards at the county prison in Sunbury who were charged on April 14, 2004, following a two-year grand jury investigation into offenses allegedly committed between 2000 and 2002 at the prison.
She was acquitted at a trial in September 2005 of delivering marijuana to an inmate and returned to her job as a correctional officer in December 2005.
Olvany, who is represented by attorney Michael Rudinski, of Williamsport, is charged with misdemeanors of recklessly endangering another person, obstructing administration of the law and disorderly conduct, and summaries of reckless driving and careless driving. She has not been charged in relation to the drug investigation.
The charges were filed by Northumberland County Detective Degg Stark and Deputy Sheriff Todd Owens, a field supervisor with the Northumberland-Montour Drug Task Force.