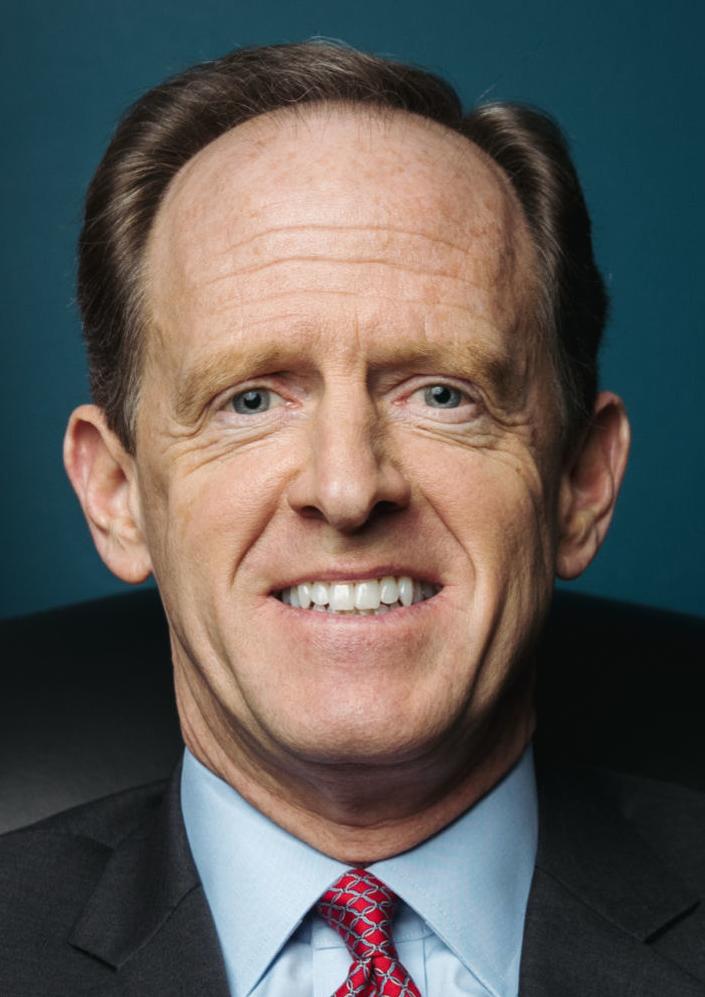 WASHINGTON — Sen. Pat Toomey, R-Pa., spoke with reporters during a conference call about the roughly $2 trillion stimulus package as the country continues to deal with fallout from the spread of coronavirus. President Donald Trump said he supports the Senate package.
Toomey noted he personally spent hours talking with Treasury Secretary Steven Mnuchin in recent days on specifics of the bill. He also noted that Pennsylvania businesses have largely been shut down following the governor's order closing non-essential businesses, further highlighting the need for such a stimulus in the commonwealth.
"This has never happened before in American history," said Toomey. "It has had a devastating economic impact."
One of the key provisions is the expanded unemployment, which for most people will cover what they earned in salary while employed. Unemployment benefits will extend to four months and will, for most the senator said, cover what they earned while employed.
Additionally, for individuals who earned an income last year, Toomey said direct stimulus checks will be mailed. Most, he said, will receive $1,200 per person. A married couple will receive $2,400, plus an additional $500 per child.
The amount is set to decrease incrementally for those earning more than $75,000, up to $150,000.
"Treasury has said it is confident it will get those checks out the first or second week of April," said Toomey.
"Between those two items, people who are out of work will be able to get through this incredibly tough time," he added.
Hospitals, Toomey said, are dealing with loss of revenue while increasing capacity for the expected influx of coronavirus patients. The stimulus will provide $100 billion directly to hospitals and health-care providers, plus another $250 million for a hospital preparedness program. Funding also exists to provide coronavirus testing at no cost to Americans. Additional funds are also included to assist in development of a vaccine, and treatment and therapy.
For employers, $300 billion will be set aside for a small business loan program. It will be administered by banks and guaranteed by the government, Toomey noted. Small businesses are those employing up to 500 people, the senator said.
For larger employers, $500 billion is being set aside for access to credit. The larger employers includes those with 500 to 10,000 employees, he said.
"The federal government is paying payroll for businesses," Toomey said, in the hope they keep their employees on the payrolls in the interim.
Another $150 billion is being allocated directly to states. Pennsylvania's share, Toomey said, will be over $500 million.
"The state government will have a lot of discretion" with those funds, Toomey said.