Reaching out to the people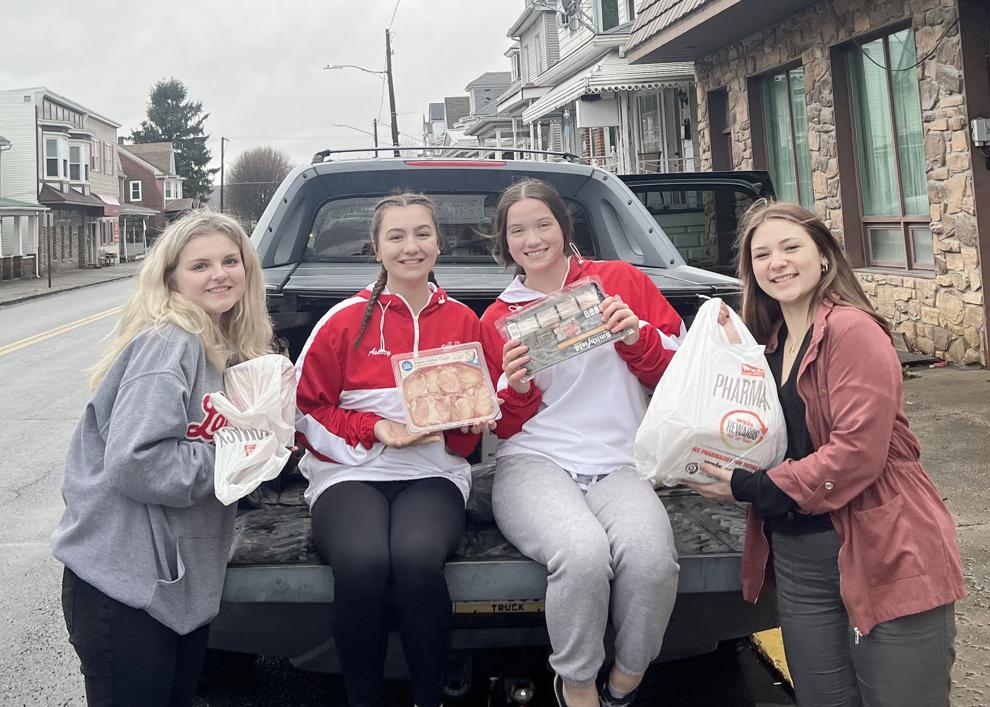 KULPMONT — A borough councilman gave high marks to Mount Carmel Area High School varsity cheerleaders for supporting the borough's food distribution program.
William Mike Bradley praised head coach Cassandra Niglio and cheerleaders Lauren Bogovich, Ashley Wills, Avery Shurock and Jessa Robert, who last week delivered food to eight residents of the borough.
Bradley has been vocal in his efforts to reach residents eligible for the program, but unable to travel to the borough garage, 860 Spruce St., where the food is distributed once a month.
"The four cheerleaders made eight deliveries — in the pouring down rain," Bradley said of the group's efforts. "These girls were so nice and polite. It was unbelievably positive in every direction."
The councilman said the cheerleaders went above and beyond, such as offering to unload items at homes.
Ashley Wills, a senior member of both the varsity sideline and competition cheerleading teams, stated, "We compiled food together to deliver for people who don't have transportation to get it on their own. Each person received food to hopefully last them until next month when we do this delivery again. It was nice to see the people smile when we walked in with the boxes and bags of food. You can tell they really appreciated it."
The program is administered by the Pennsylvania Department of Agriculture and requires borough residents to meet financial requirements.
According to Bradley, several years ago there were approximately 120 people receiving benefits, but that number has dropped significantly since the pandemic. The goal is to provide food to 200 people.
"I am making every attempt to build it back up. I am sure there are 200 people who are eligible," he stated.
To accomplish this, the councilman had asked the Mount Carmel Area School District if students could help deliver food to eligible residents who are without transportation.
"You get a nice food order. It's not going to feed them for a whole month, but it would feed you for a week," Bradley remarked. "I am reaching out to the people — this is free food."
Bradley anticipates that cheerleaders and students involved in other programs at Mount Carmel will lend a hand. He added that a joint venture with Marion Heights has formed to expand the delivery service there.
"It's totally a win-win," Bradley remarked.
Niglio thanked Bradley and borough officials for allowing the cheerleaders to be involved in the act of community service.
"As a team, we are always looking for ways to be involved within our community and surrounding communities as we believe that it is extremely important," Niglio stated. "There is always time to help those in need."